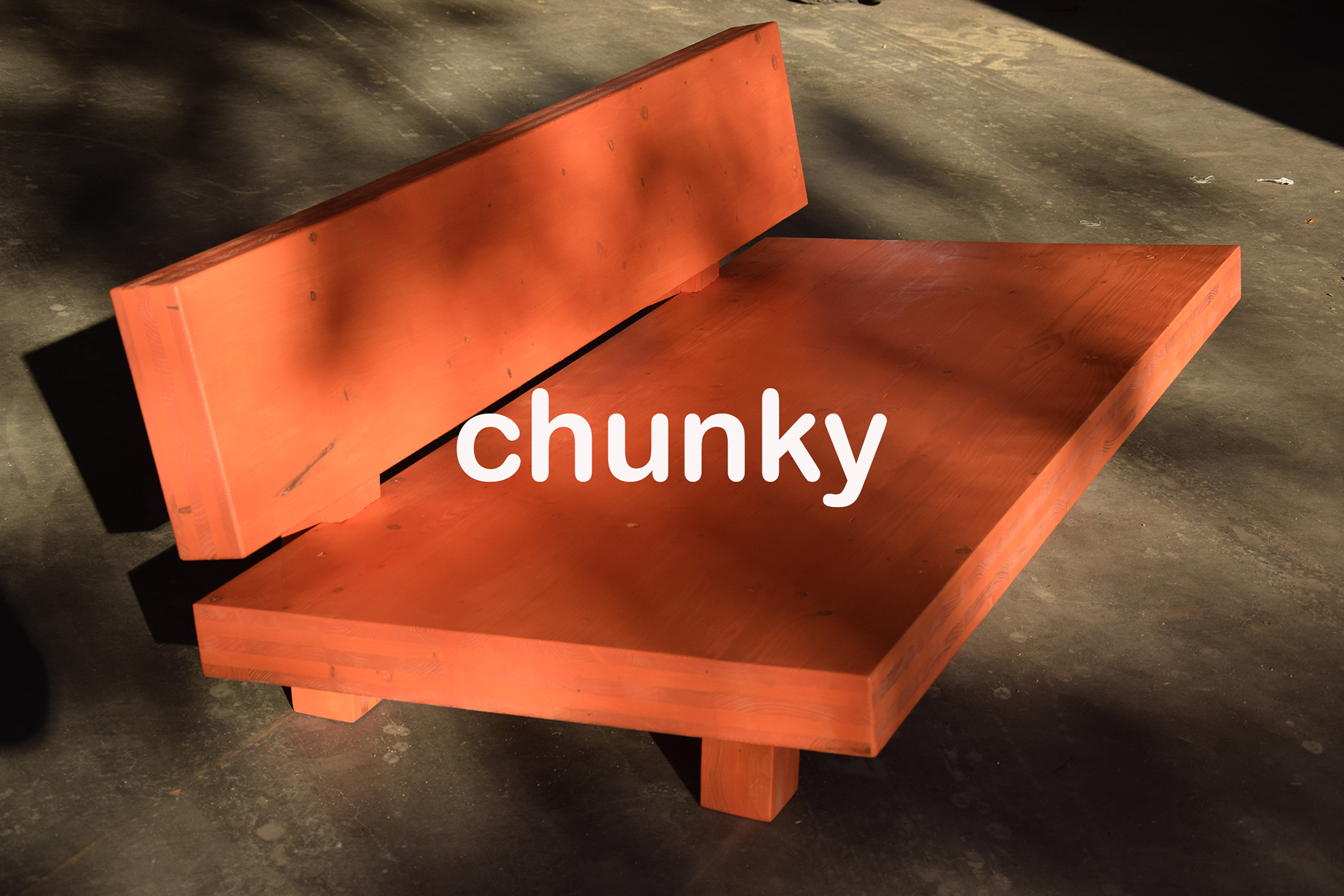 Chunky is a circular furniture line made from reclaimed CLT. 
We rescue this material as a saw residue at the factory, from being shredded into pellets for ovens. This solid wood material is rugged, fully circular, will last a lifetime and is suitable for indoor as well as outdoor use. 
Join us in our mission to save this material from going into the waste cycle, indulge yourself in circular luxury and make your furniture help save our planet. 
Please contact us for enquiries and pricing. 
Small wooden robots, hand made in Holland from reclaimed pieces of CLT. CARBONATORS are 25cm tall and each store 1Kg of Co2. 
Join us with our mission to repurpose this waste stream and adopt a CARBONATOR. The ideal gift, that helps you reduce your Co2 footprint while you make your friends happy.
Contact us for enquiries and price.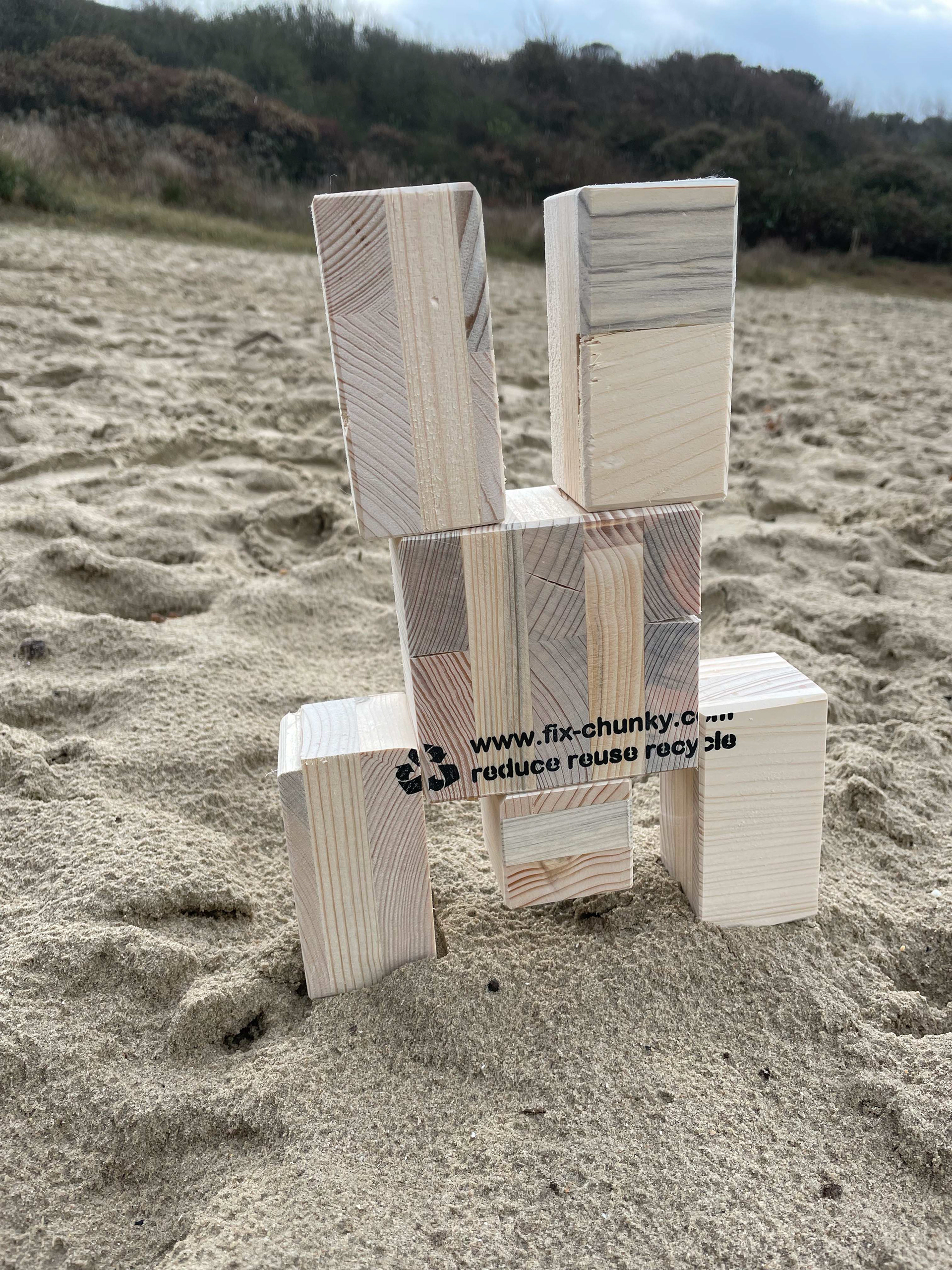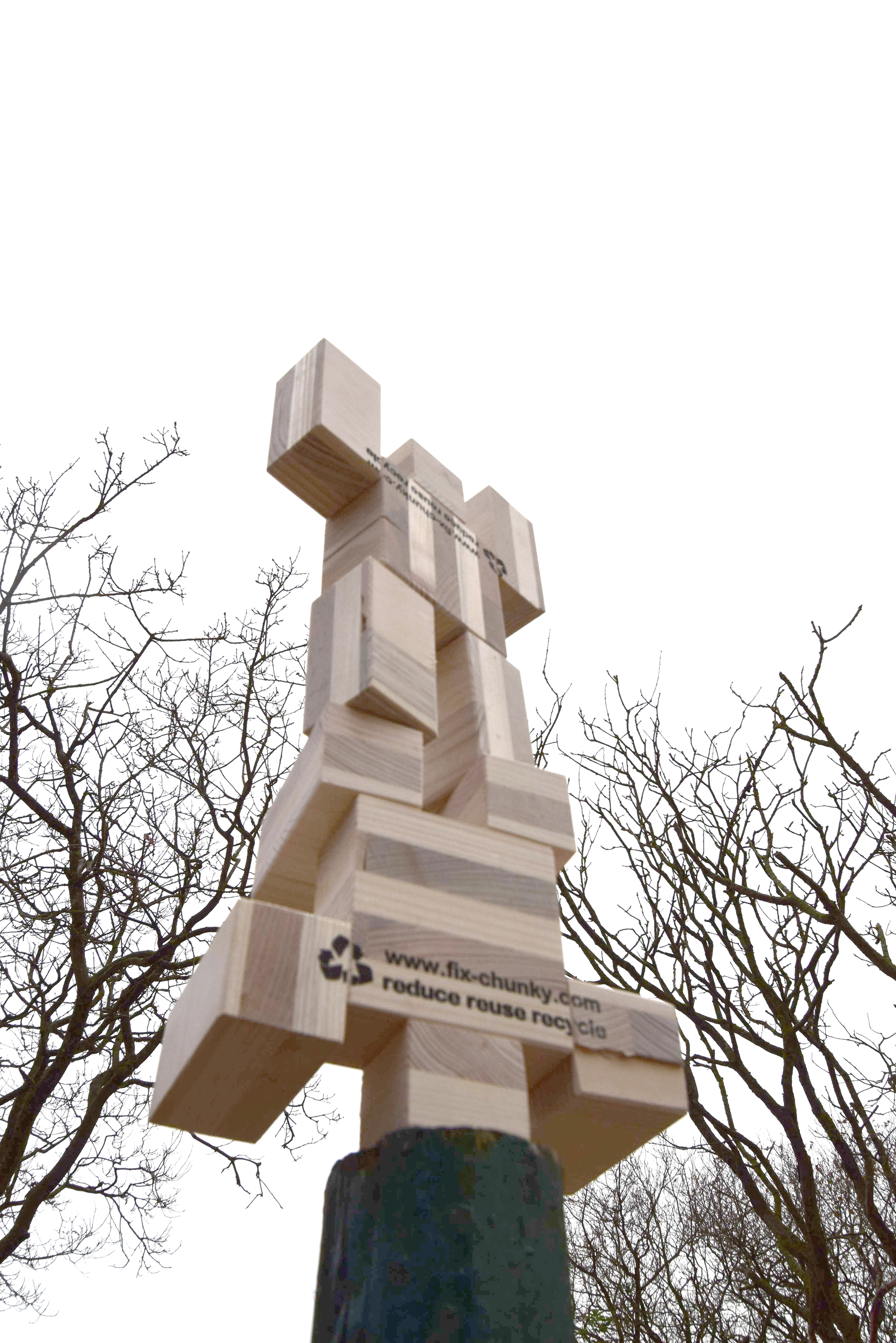 below: sofa "how deep is your loveseat'
This minimalist sofa has an extremely deep seat. This prevents you to sit on it formally and forces you to chill out. Because this sofa is intended for mandatory relaxation.
Dimensions: 1,9x1x0,72 meter, weight: 115 Kg,Co2 reduction: 159 Kg
​​​​​​​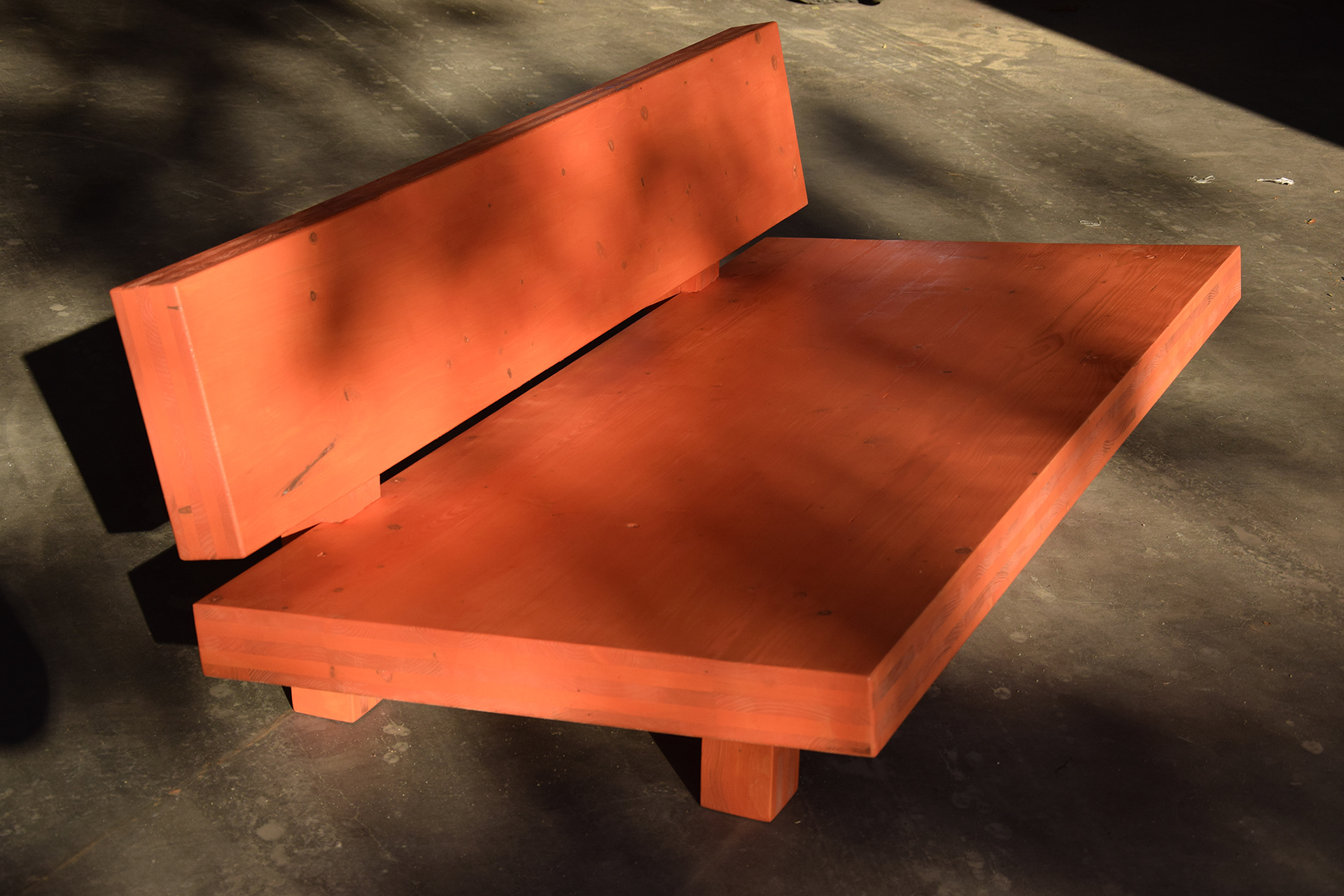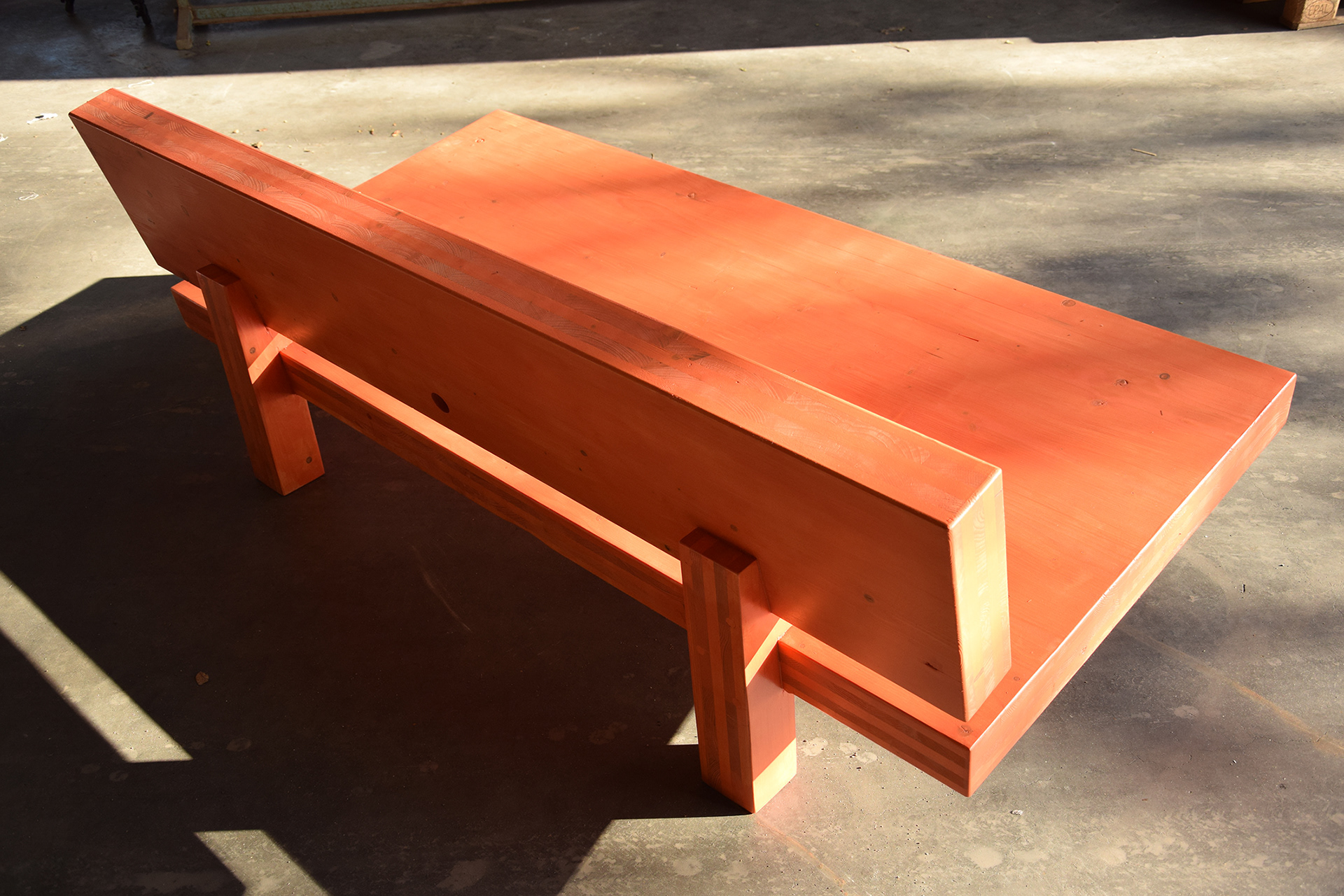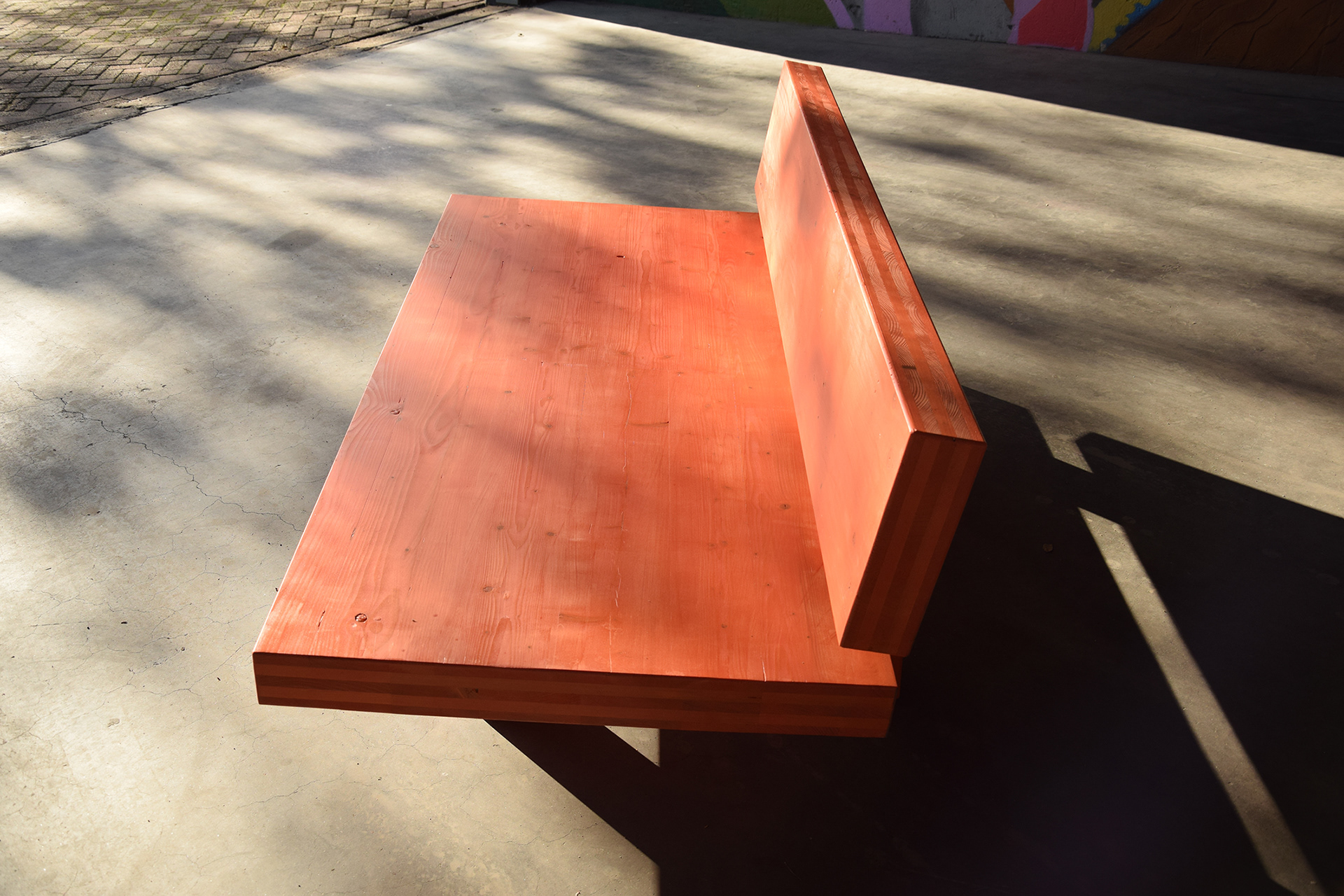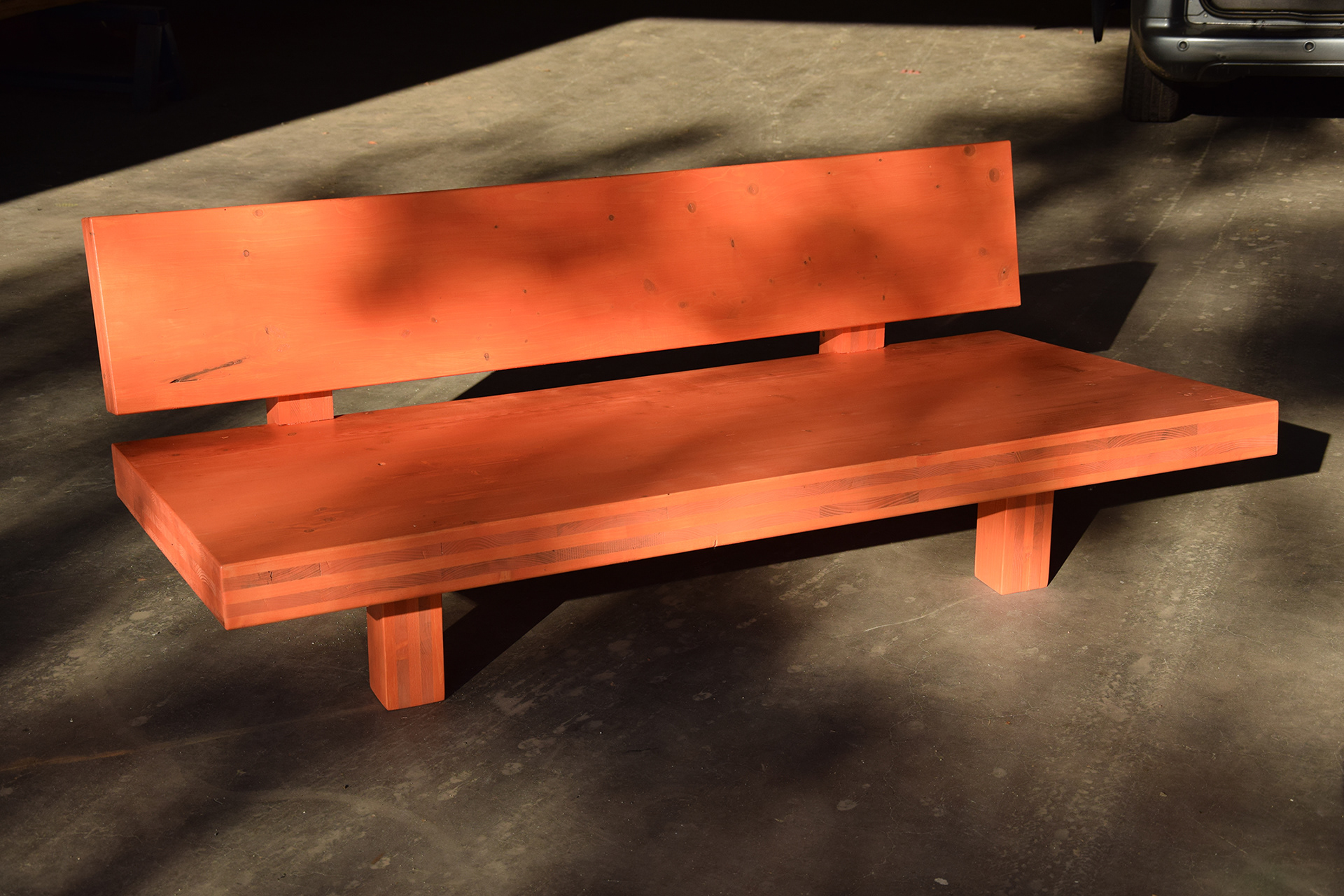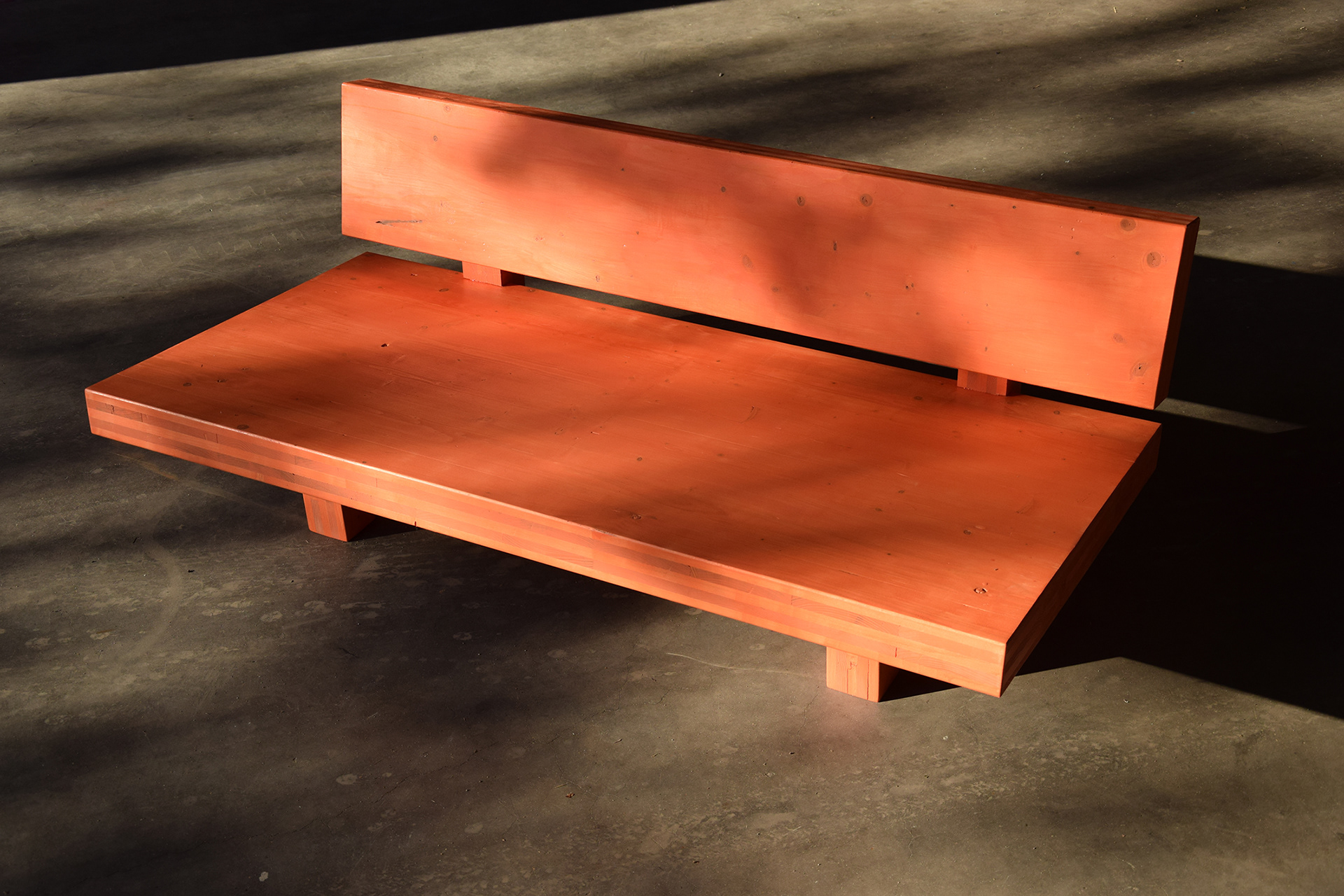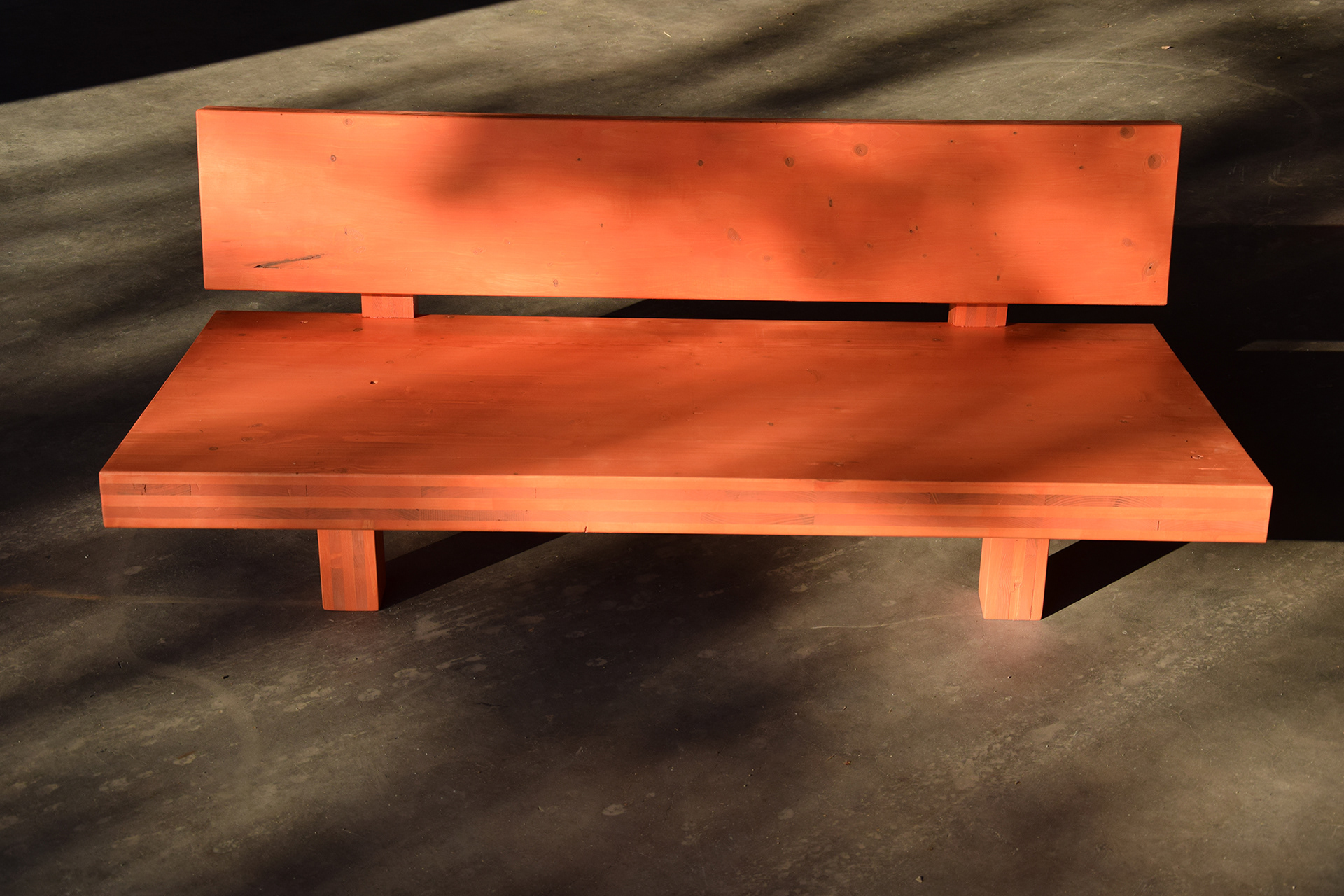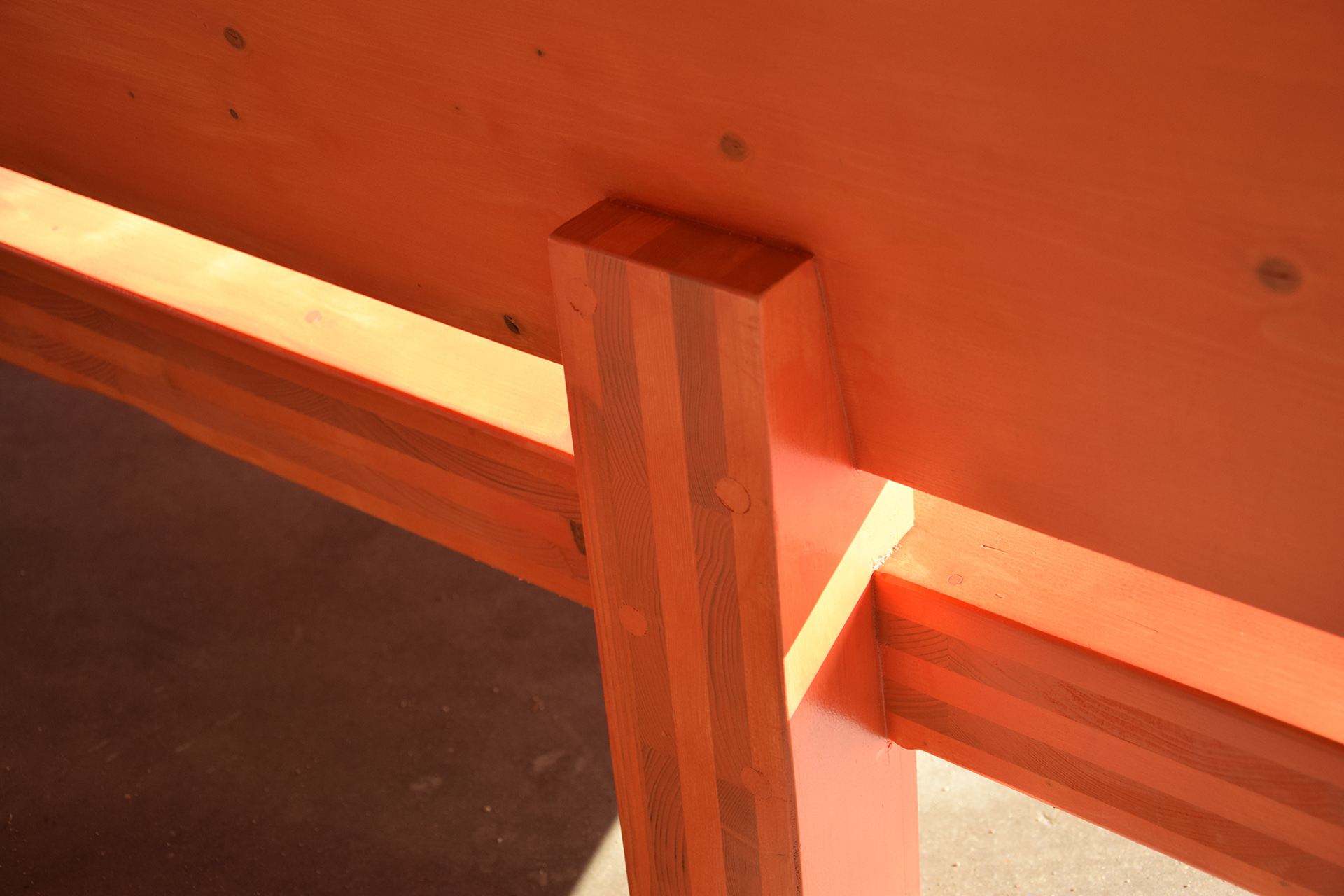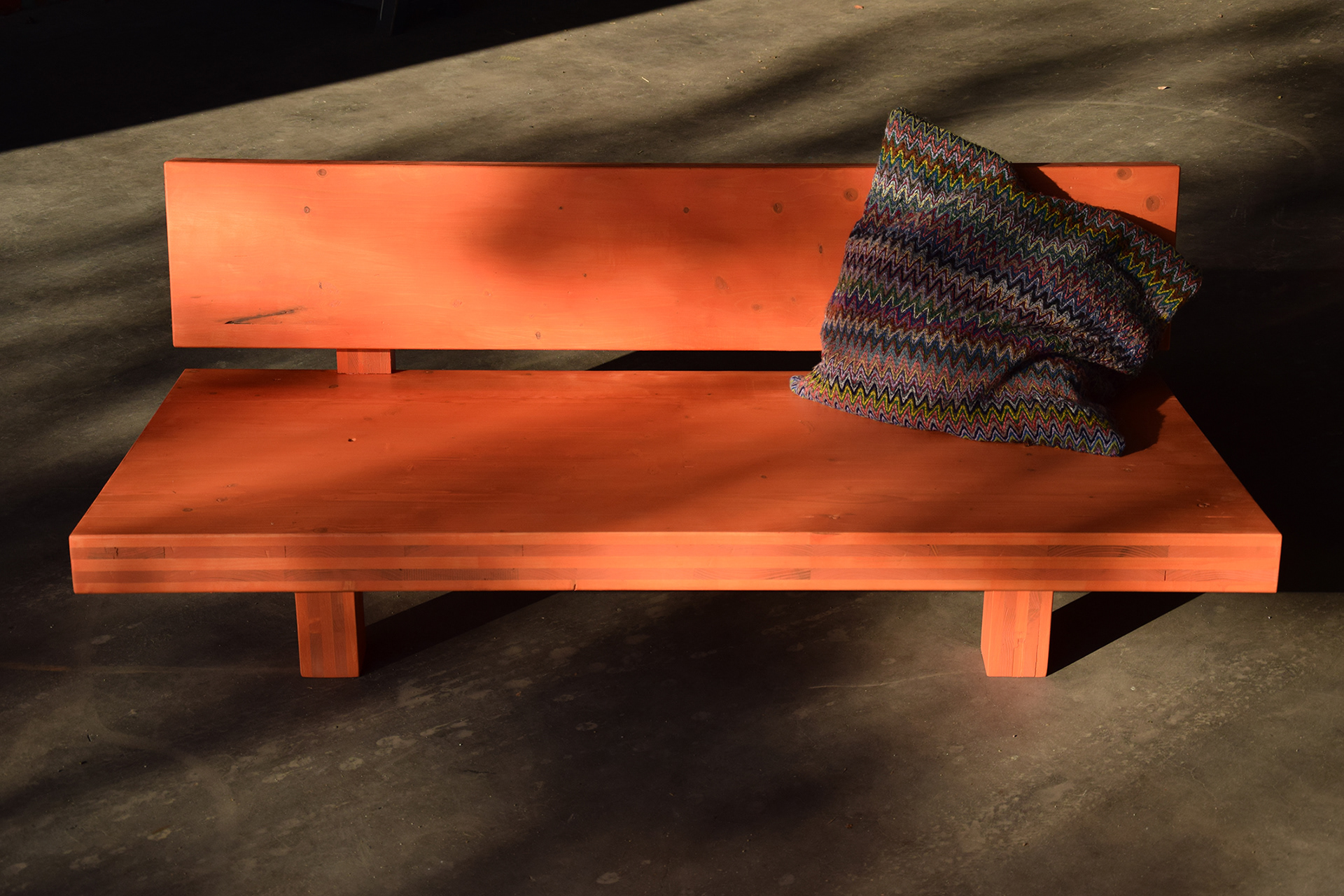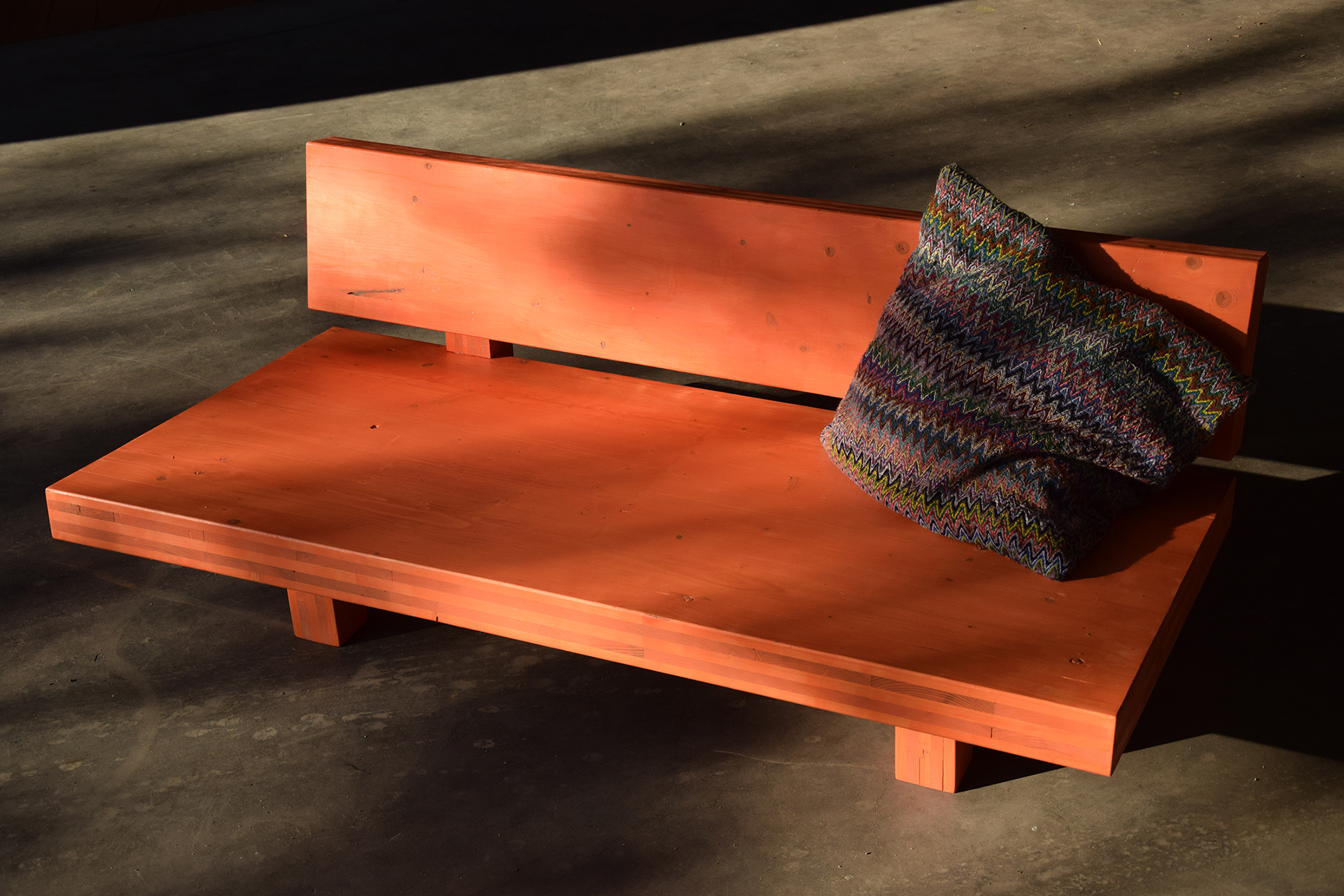 below: "Up to U", a U-shaped modular furniture system, that can be instantly configured into shelving, seating, table, stand or even stairs.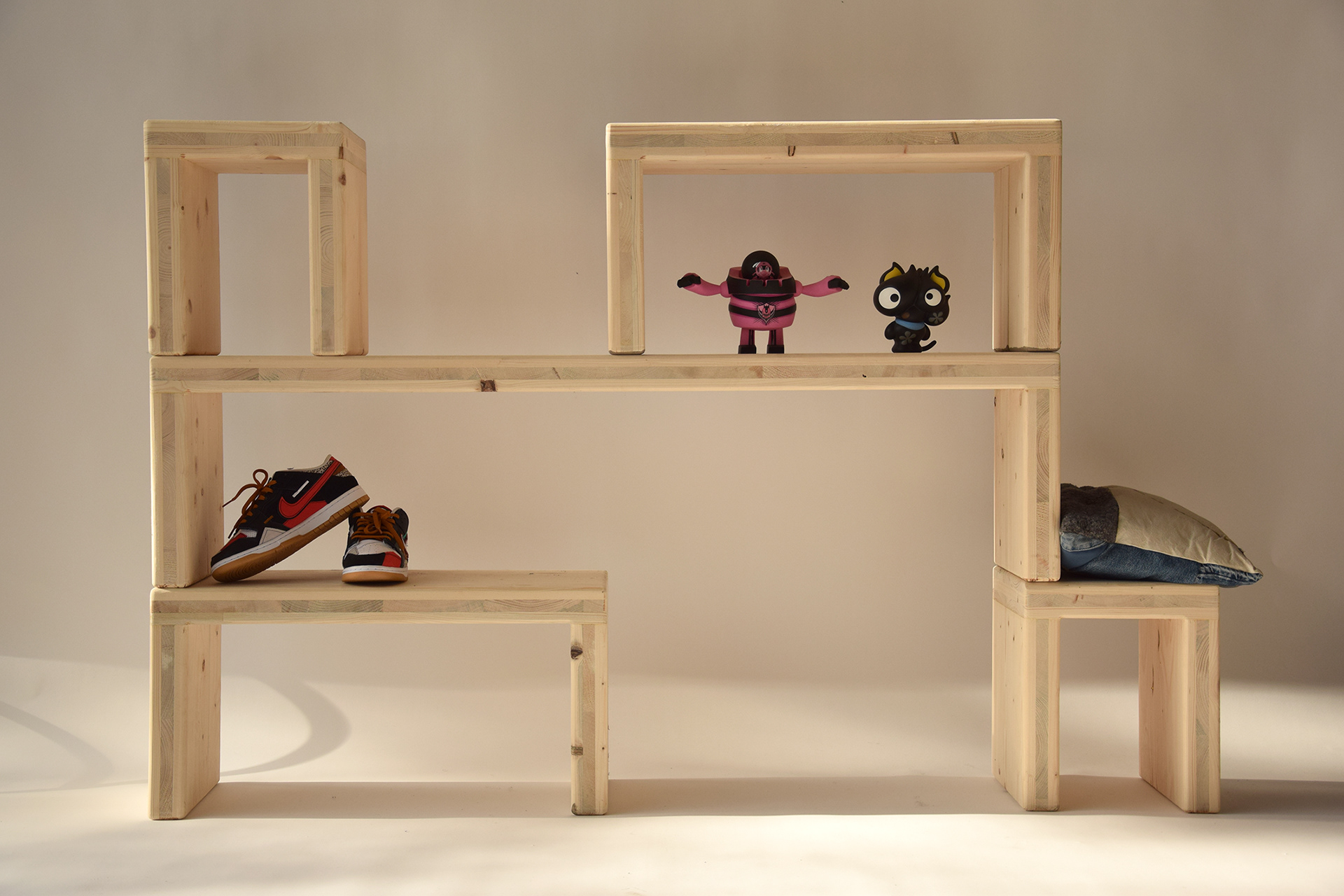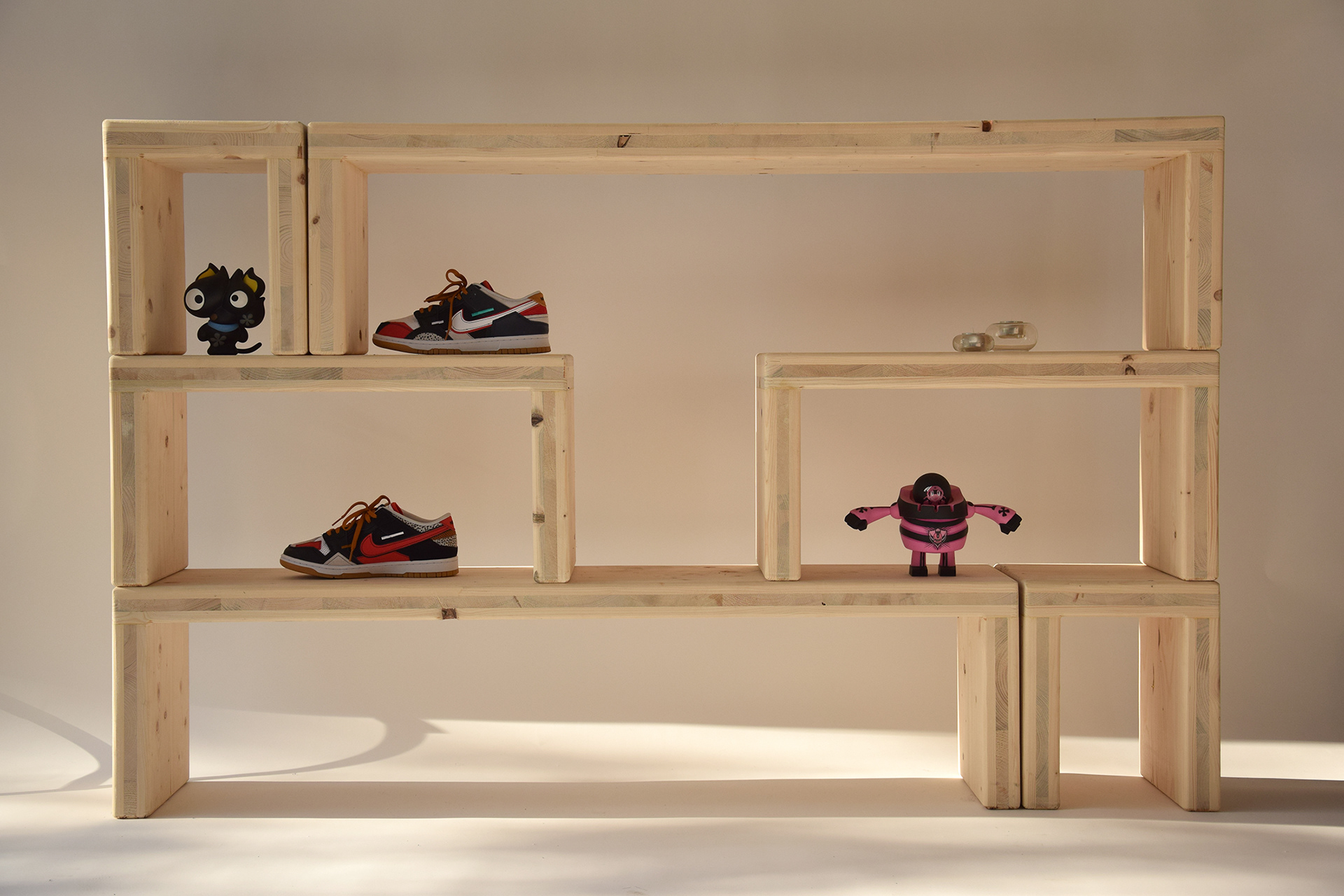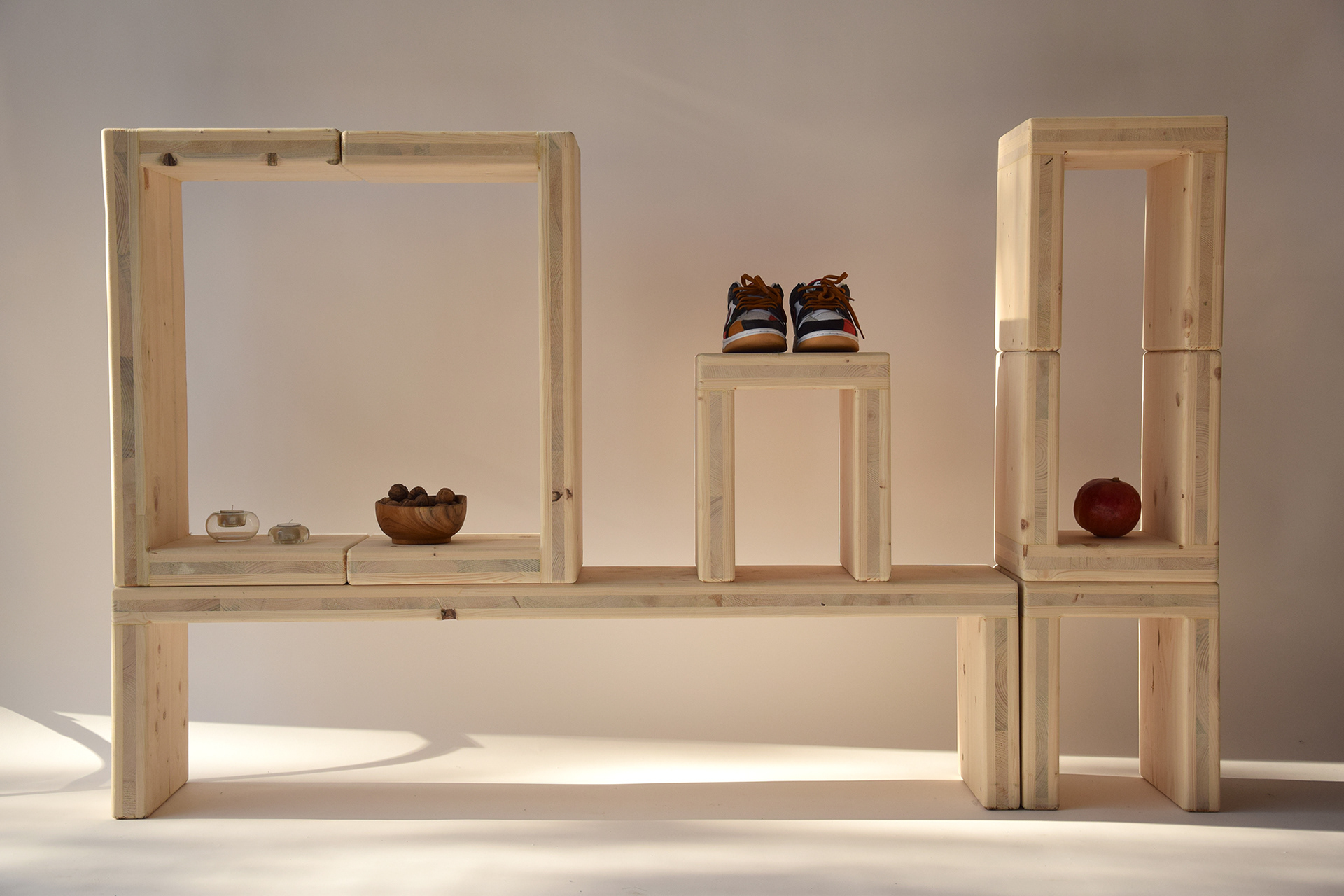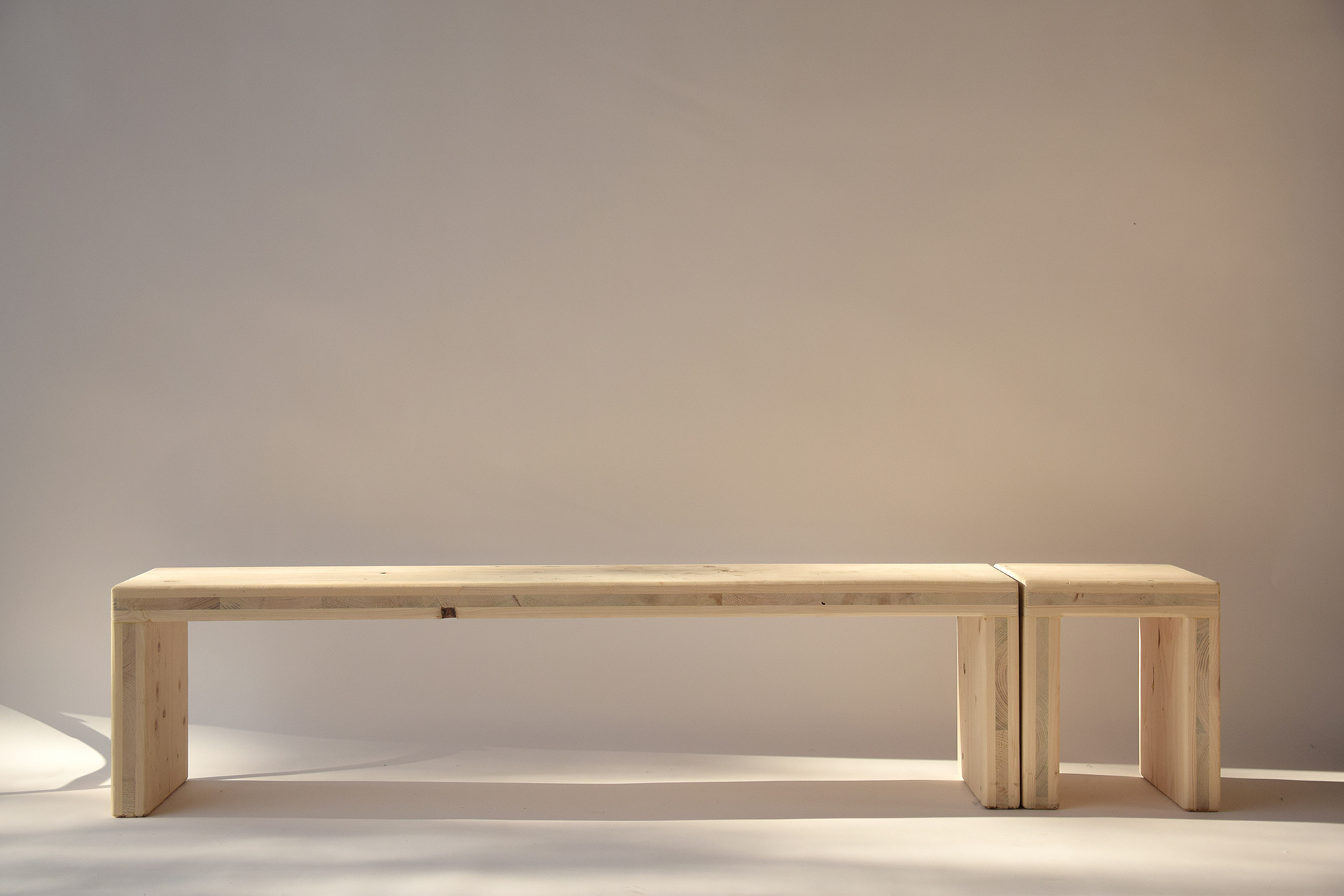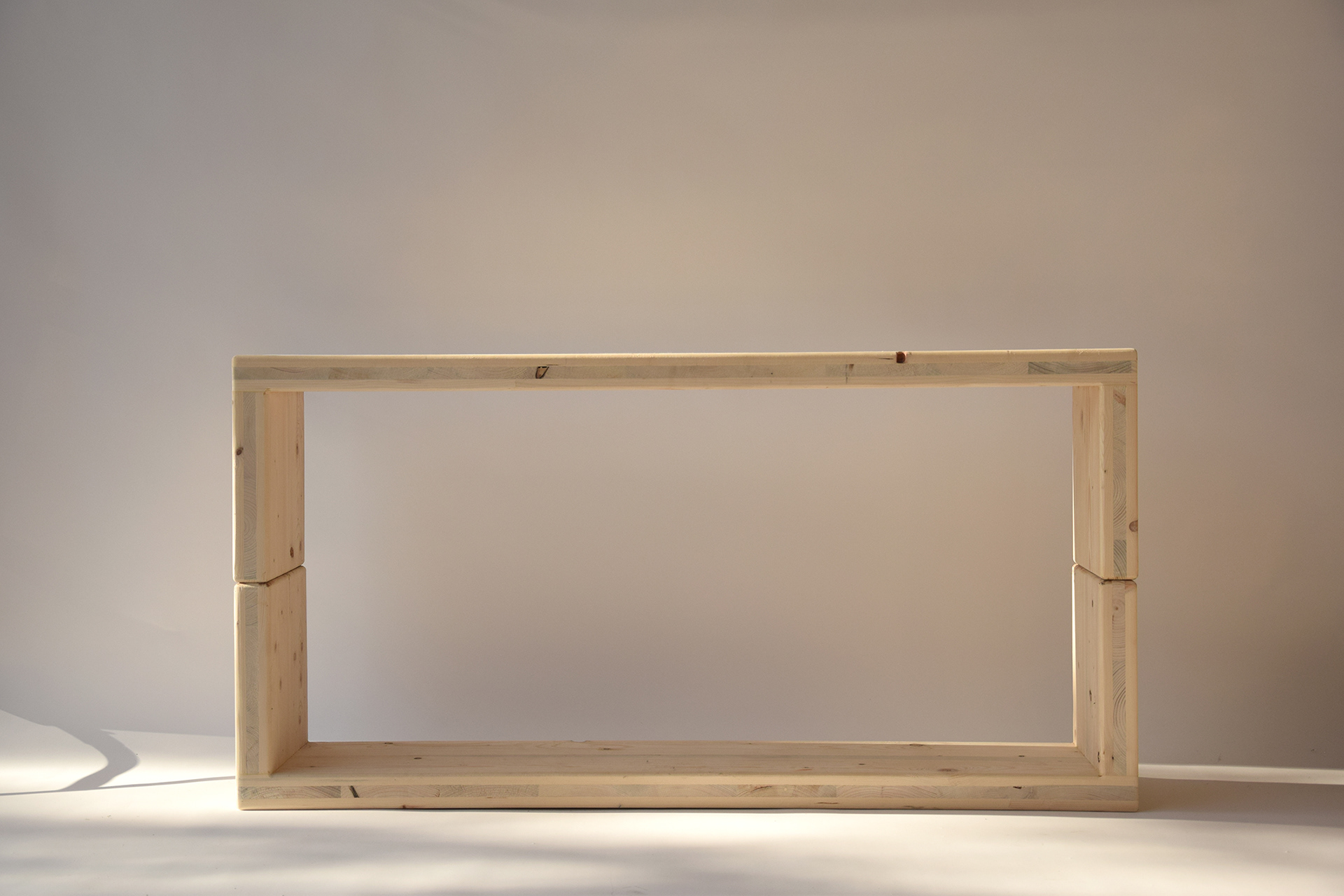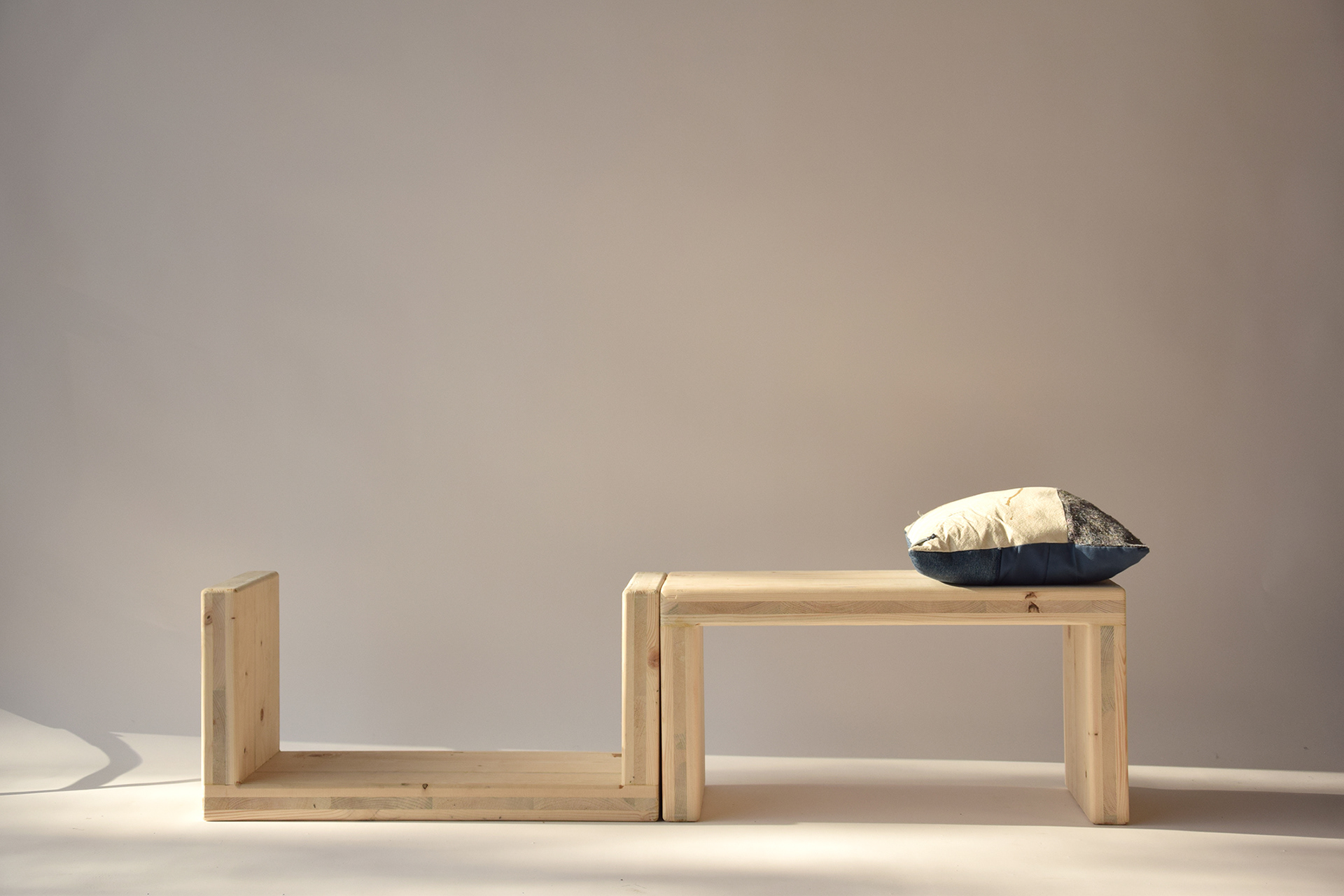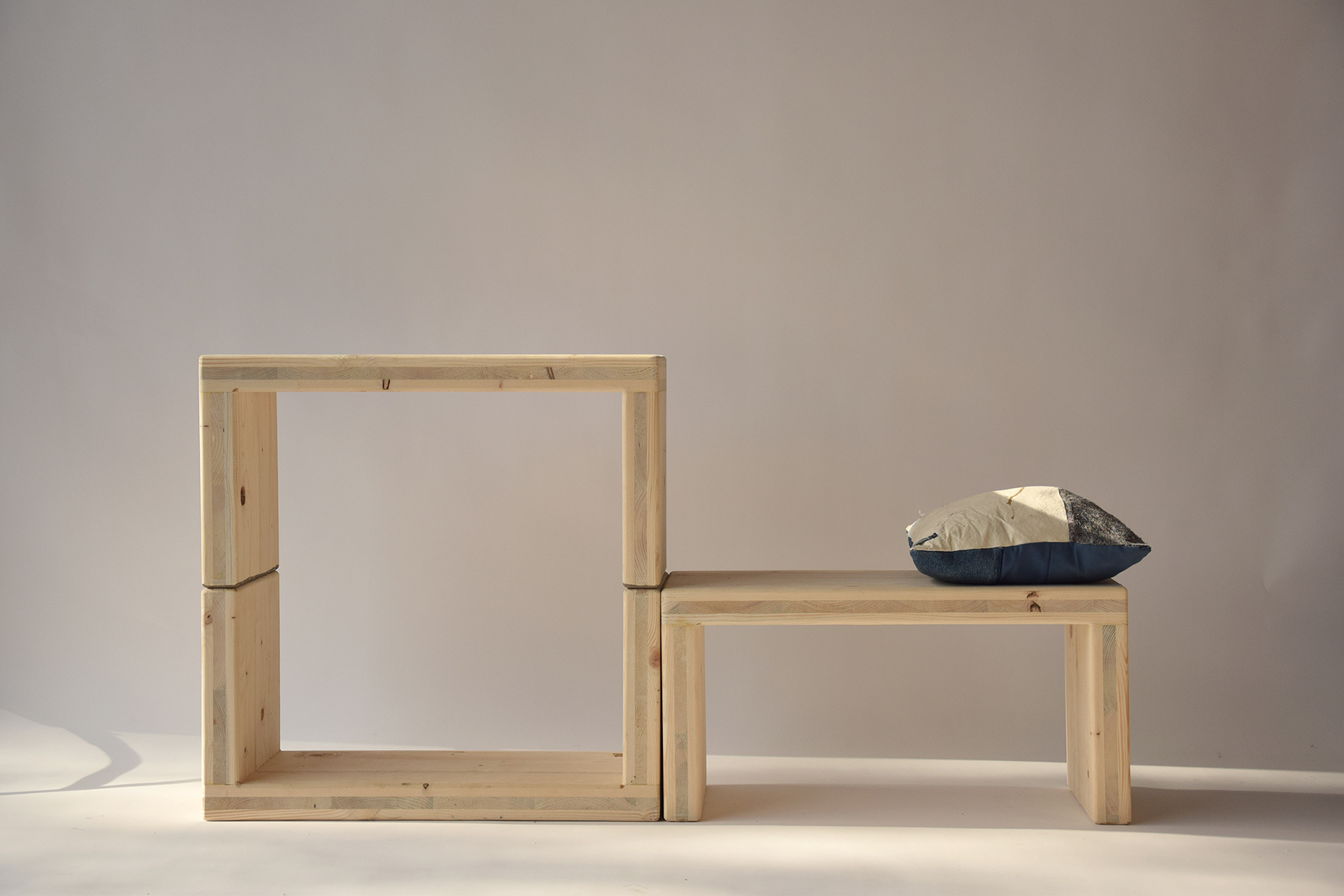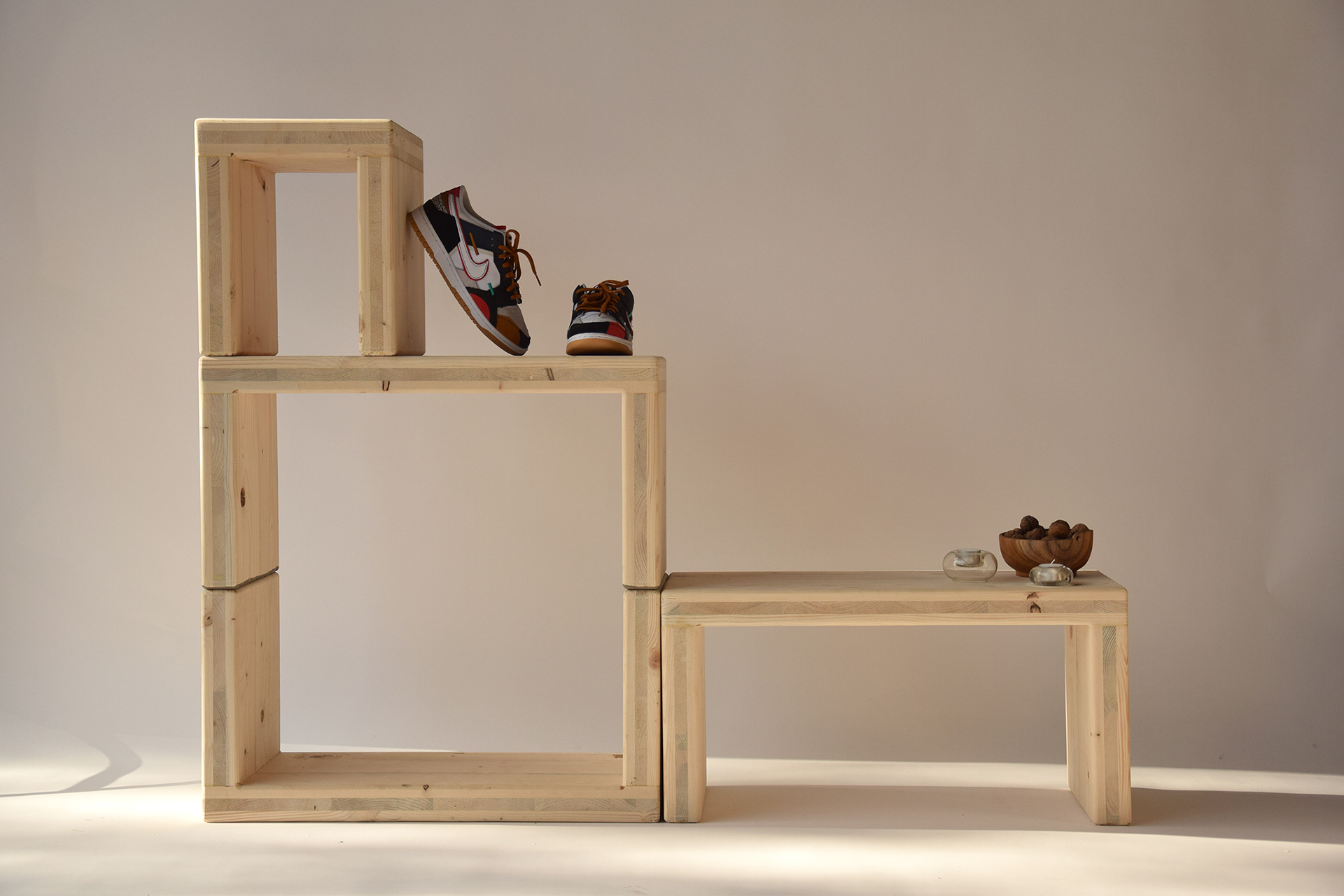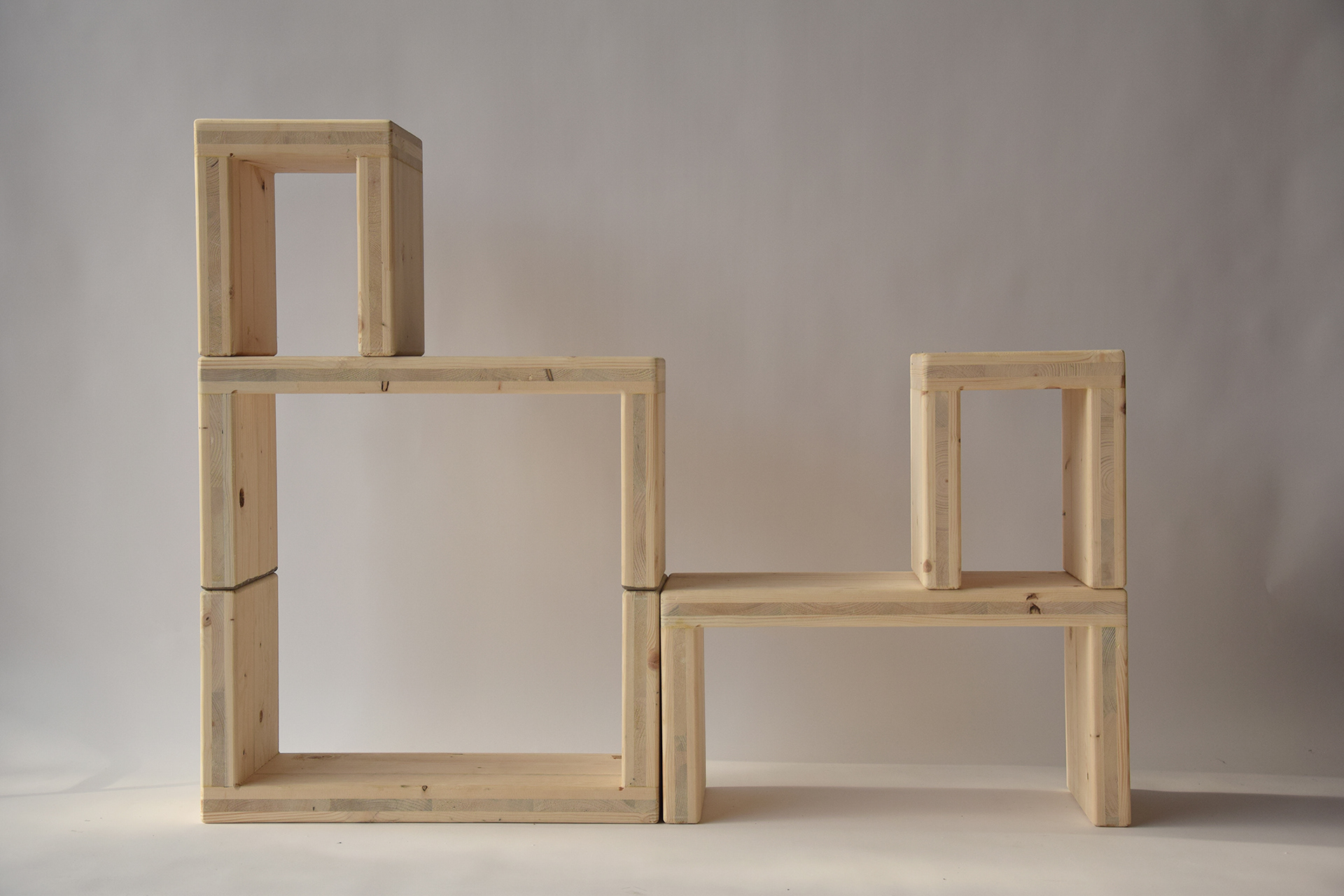 Below: Custom designed and made tables and sofas for the terrace of Powerhouse Company and Red Company on the FOR building in Rotterdam. 
Altogether these pieces save 4,1 ton of Co2.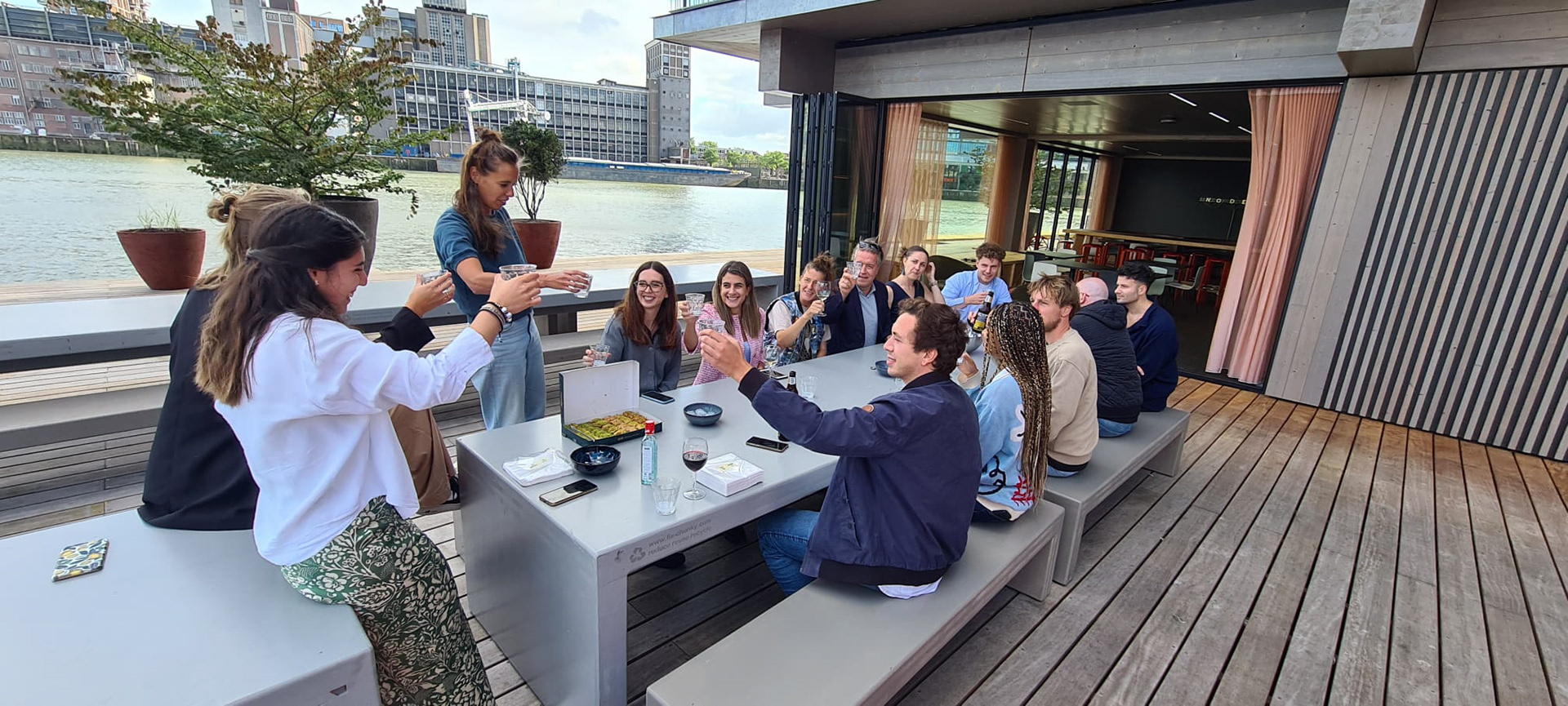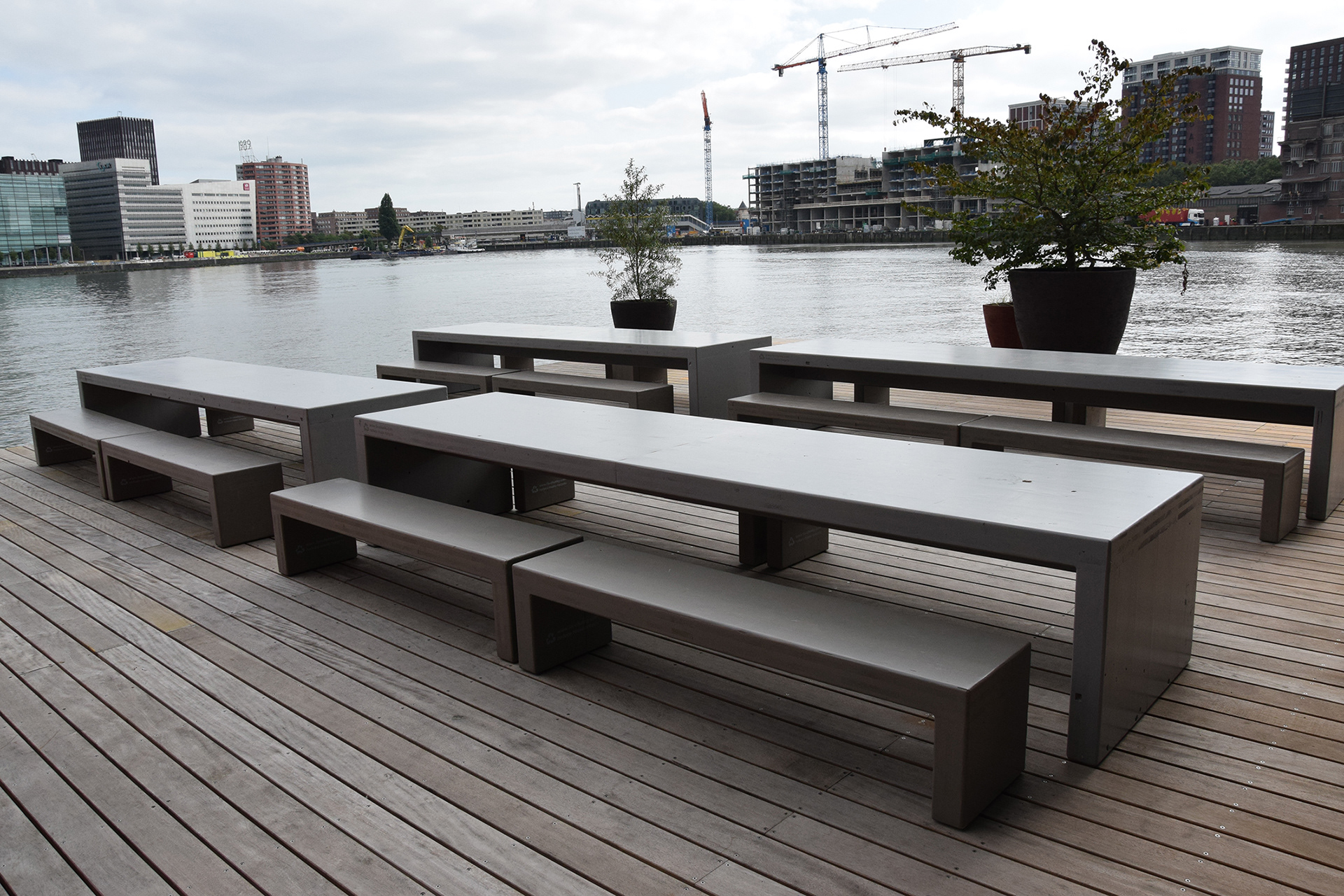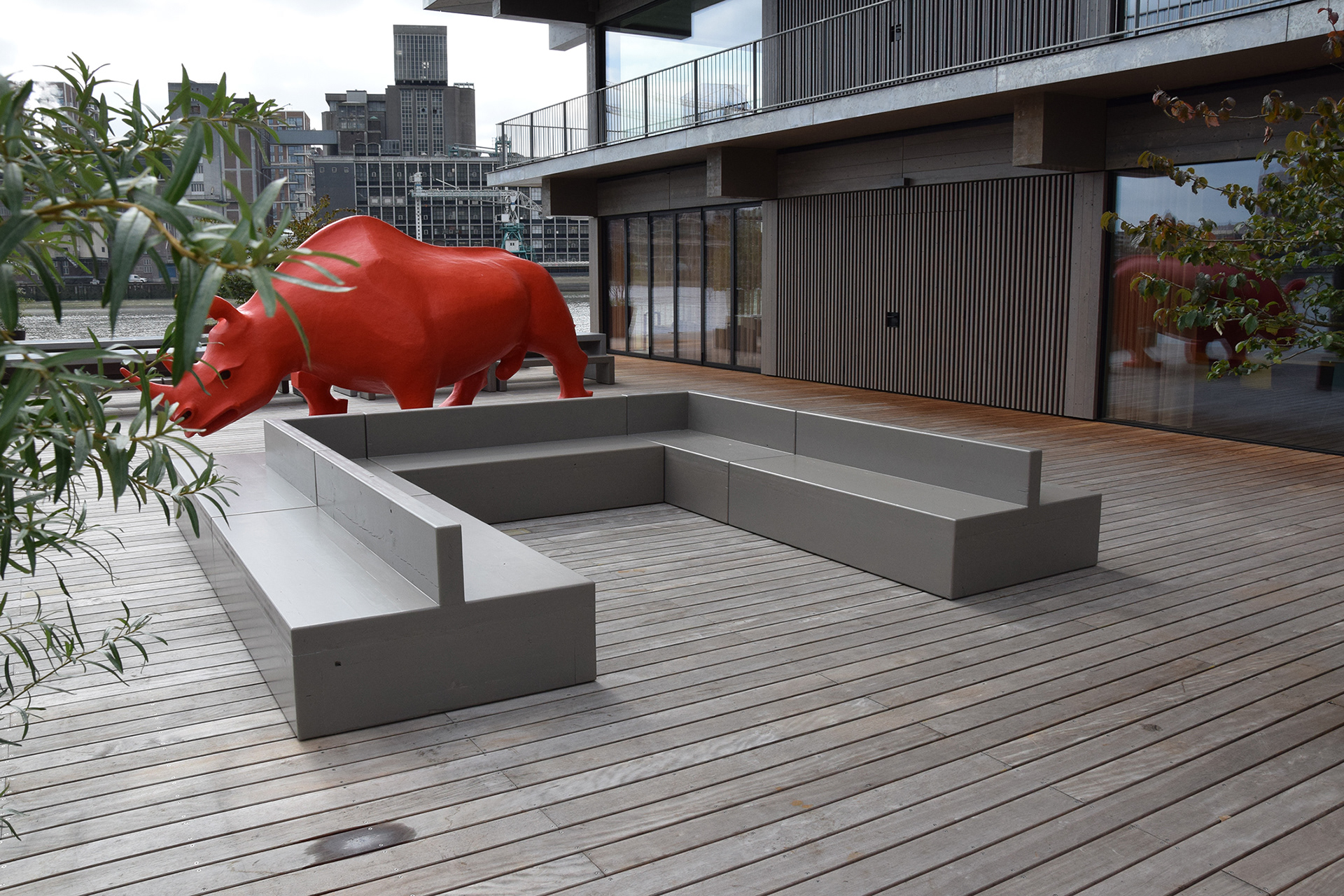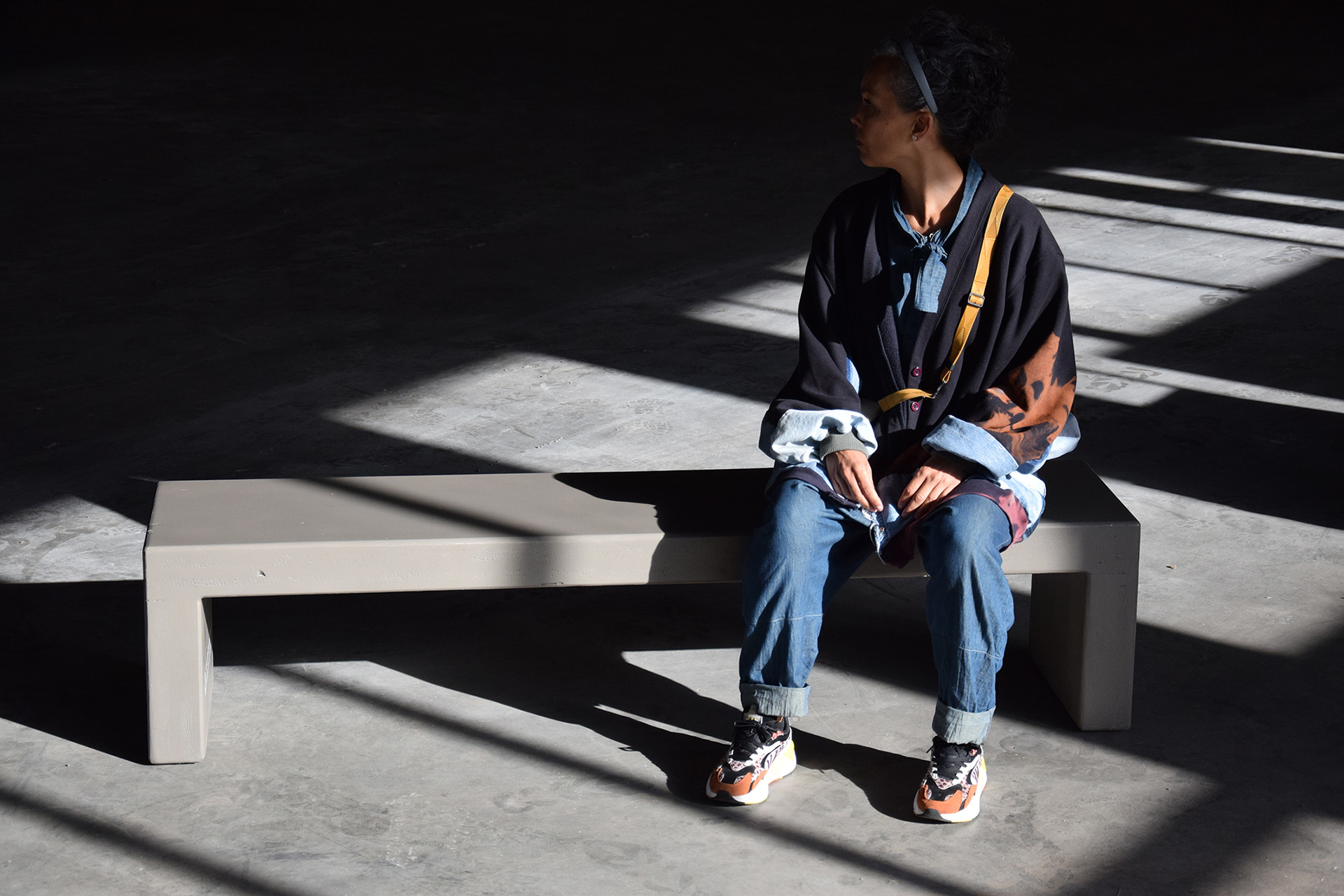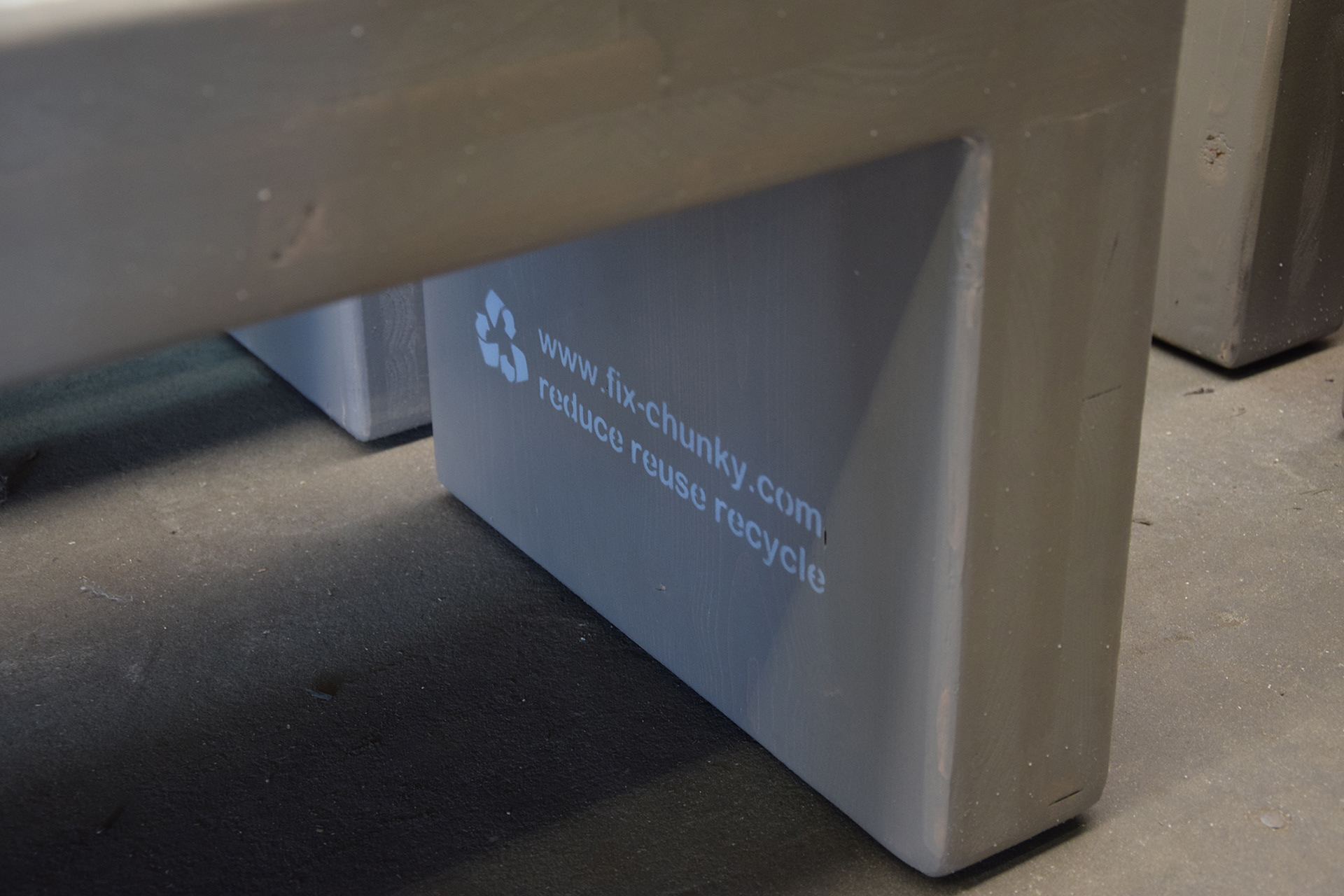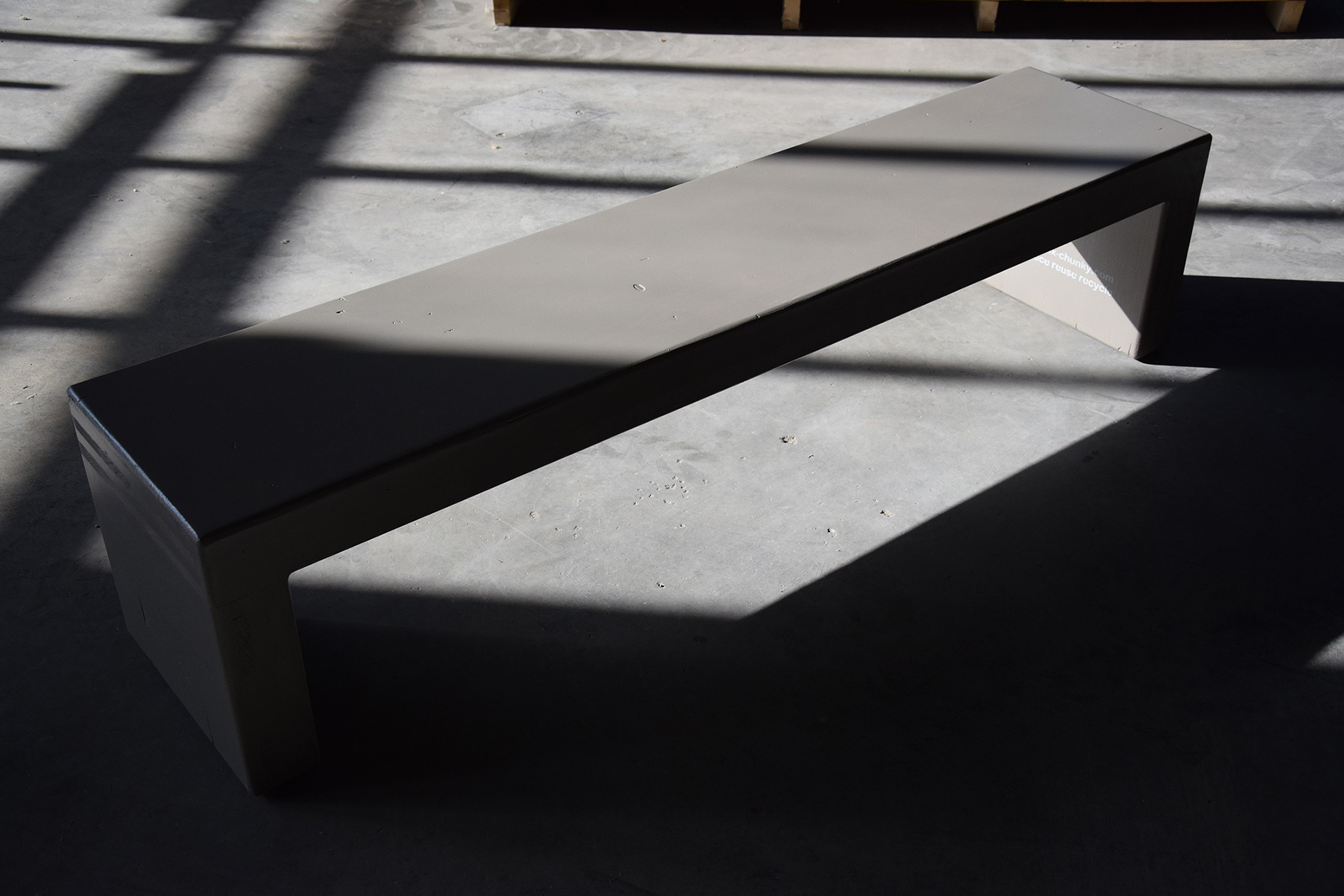 below: chunky small stool / table, dimensions: 45x45x45 cm, weight: 19 kg, Co2 reduction: 26 kg