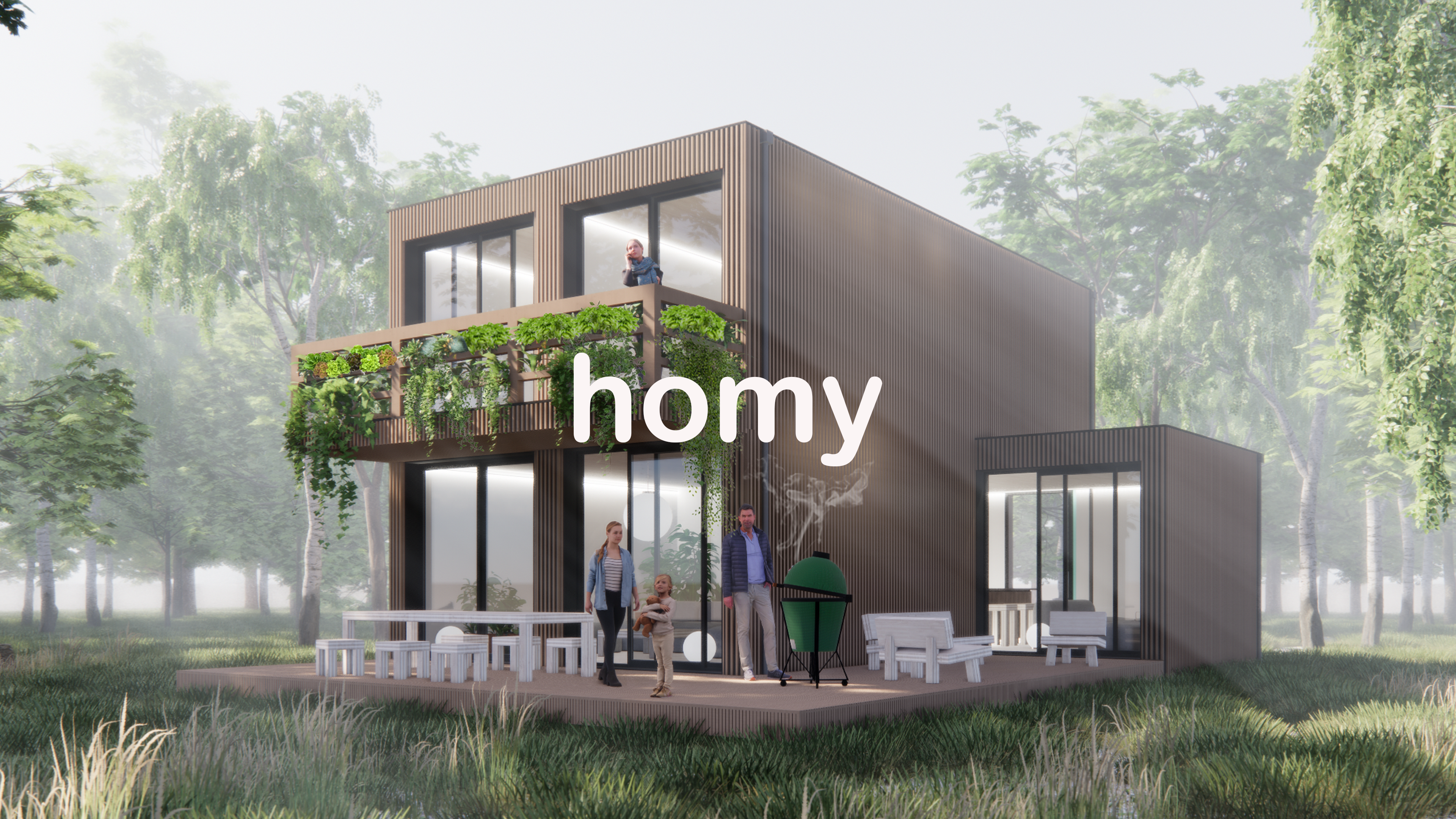 Homy is a modular prefab building system developed and prefabricated by FIX.
Homy houses are made from reclaimed CLT building elements that are both cost effective, circular, energy and Co2 neutral. They are easy to put together without the use of large and expensive tools. 
With this system we want to demonstrate that circular design can be luxurious and affordable. 
For possibilities, enquiries and pricing, please contact us. .